Hashigo Zake presents The Pacific Beer Expo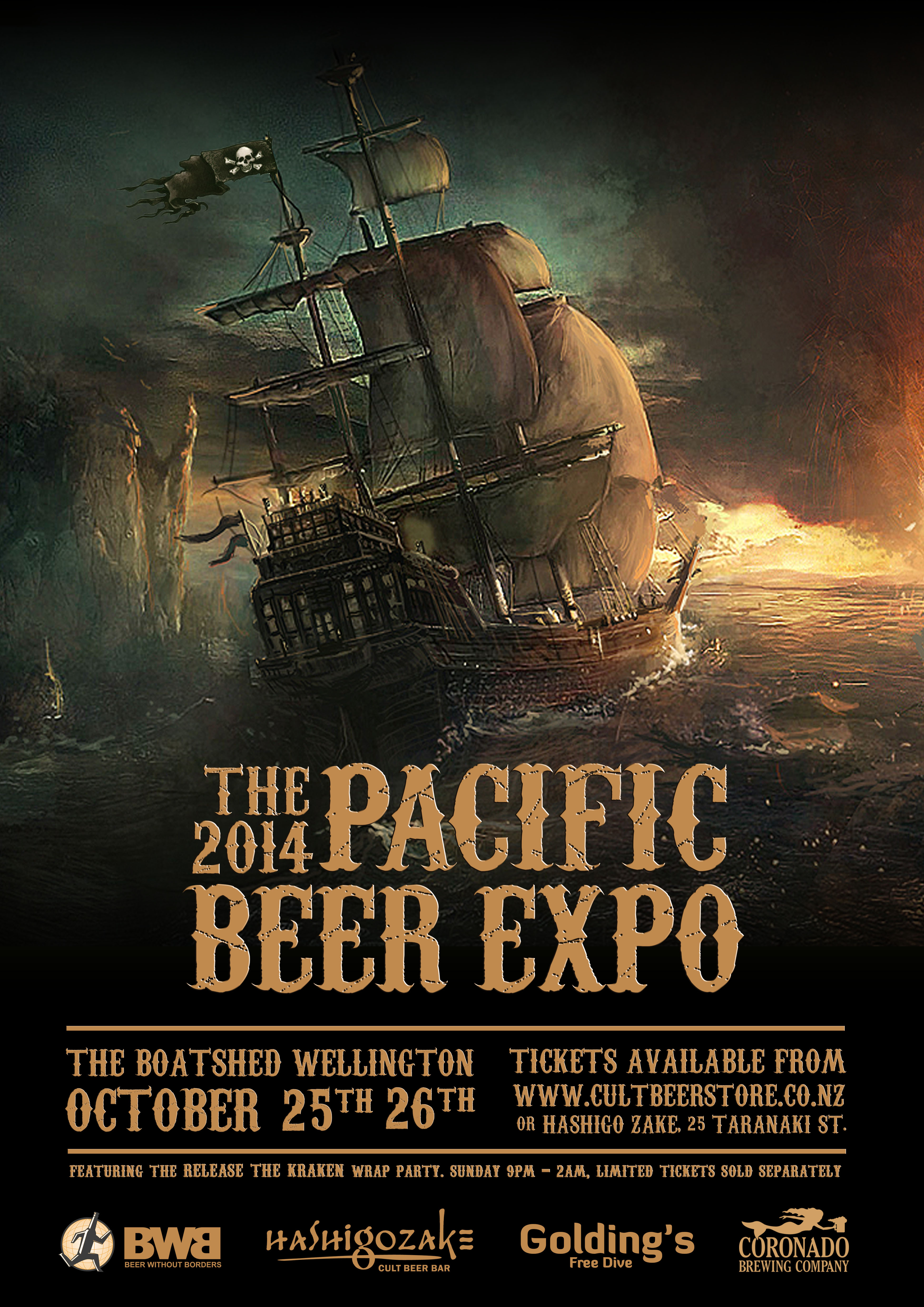 The 2013 Great Pacific Beer Expo takes place at Wellington's Boatshed and Wellington Rowers Club on Saturday October 25 and Sunday October 26. It is the best chance New Zealanders get to sample the best beer from the Pacific Rim in a single venue at one time.
In fact it is unlikely that a range of beers this good has ever been served fresh on tap at once anywhere before in the Southern Hemisphere.
On tap will be around forty beers from breweries such as Rogue from Oregon; Almanac, Ballast Point and Coronado from California; Feral, Lobethal and Stone & Wood from Australia; Baird from Japan and a number of New Zealand's finest and most adventurous breweries.
Tickets cost $50 and can be bought from Hashigo Zake at 25 Taranaki St, Wellington, or from the Cult Beer Store.
The event will be run on a typical festival "token" system. Drinks will be served in 100ml tastings for a token each. Ticket holders receive a number of starting tokens, although two will be for food only. Additional tokens will cost $2.50 each and there will be EFTPOS available at the venue.
Our latest press release, with a list of the festival beers, can be viewed here.
To see our facebook page, click

.